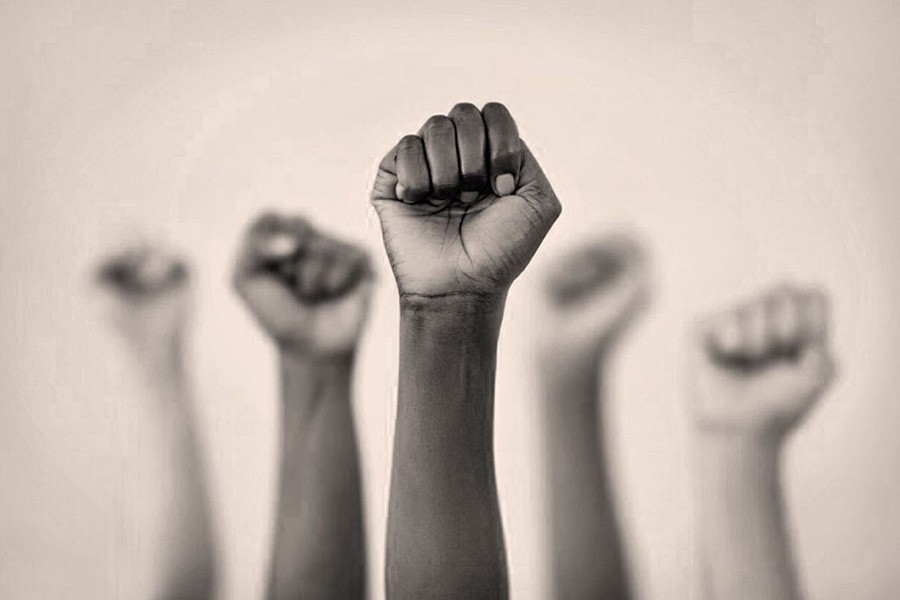 EASA expression of solidarity with BLM; and time for us to act, too
The European Association of Social Anthropologists expresses solidarity with the Black Lives Matter movement in the United States in the strongest possible terms. We join with the voices of our colleagues in the US and across the world in condemning the killings of George Floyd, Breonna Taylor, Tony McDade, Ahmaud Arbery, David McAtee, and so many others.
We also encourage everyone, and particularly anthropologists, to read the statement by EASA's Anthropology of Race and Ethnicity Network (ARE), and the Association of Black Anthropologists Against Police Violence and Anti-Black Racism. They both call for every one of us to consider our own lives and the conditions in which we live, and think about the ways that institutionalised prejudice and structural discrimination works to benefit some through excluding and enacting both injustice and violence on others. Most importantly, both ARE and ABA encourage all of us to take action as a result of that process. It should not only be up to those who suffer institutionalised racism to take action: those who benefit from it are responsible for taking action too. Unless everyone gets involved, no changes will endure.
The anthropology developed in European universities carries distinctive burdens, legacies of the colonial histories of the European region and current conditions of neocolonial relations that are the legacy of that colonial history. Despite many years of critical attention, these still need a great deal more work. We have to put renewed and proactive effort into the process of decolonizing, and actively work to mitigate the distinctive forms of institutionalised racism and other forms of inbuilt prejudice that occur in European universities, including within the discipline of anthropology. This can only be fully addressed by understanding the specific histories and contemporary conditions that underlie these injustices within the European region. We can learn a great deal from the experiences and struggles of our US-based colleagues; yet we cannot stop there: we must also learn more about the particular toxicities present in our institutions.
Recently, there have been many moments across the world when people suffering the effects of chronic institutionalised injustice have drawn the attention of the global media. Within the European region, some of these issues are worsening rather than improving. This includes deep levels of structurally embedded prejudice, hostility and violence towards migrants, including brutal forms of policing and the reconstruction of walls and borders that had been previously removed in the name of EU-ropean unity; increasing populist authoritarianism in several European countries, leading to the passing of legislation that is generally exclusionary and hostile: anti-LGBTQI, anti-gender equality, anti-migrant, anti-Roma. The anti-Roma issue is a distinctly European form of racism: institutionalised anti-Roma prejudice and violence towards Roma has been so central to many European countries for so long (centuries, in many cases) that it somehow seems to be forgotten, time and again. The European Union and European Commission are of course not immune to these exclusionary practices: the diversity seen in the populations of EUrope are not reflected in the EU's officials nor the commission's offices. At the same time, there are also more public challenges against the status quo; and there is some light in that thought.
So how to move forward? It is no longer enough to say that we express solidarity with all of those who are risking so much by protesting against the injustices that exist wherever they are. Many are sad and angry in equal measure, but are unsure what would be the best way to proceed.
EASA is a learned society, and as such, one of our key tasks is to develop understanding through learning. While we are working on the issue, we would also like to ask you: what might be EASA's role in this? We wish to offer the space and invite EASA members to consider what, in the short and long term, EASA could do in appropriate response to the complex challenges and opportunities presented to us. How might we as EASA members and as anthropologists inform the new communities and solidarities that may be emerging? How might we contribute to the structural challenges of reshaping the academy and the universities in which we work? The Exec is hoping to initiate a conversation below, and look forward to engaging with you on this.
Sarah Green (President)
on behalf of the EASA Executive