The European Association of Social Anthropologists (EASA) is a professional association open to all social anthropologists either qualified in, or else working in, Europe.
The Association seeks to advance anthropology in Europe by organizing biennial conferences.
EASA's academic journal, Social Anthropology/Anthropologie Sociale appears four times a year and is available free of charge to all paid-up members.
EASA is a sister association of the International Society for Ethnology and Folklore (SIEF) and a member of the World Council of Anthropological Associations (WCAA).
EASA NEWS
16th EASA Biennial Conference
The 16th EASA biennial conference: New anthropological horizons in and beyond Europe

EASA2020 takes place 21-24 July 2020 in Lisbon, Portugal. This celebrates 30 years of the association. The call for panels has closed, and the call for papers and labs will open 2 December. The list of accepted panels is displayed online.

Calls for papers, laboratories and Early Career Scholars Forum plenary are now open.
EASA AGM and workshops
Europe, knowledge politics and bureaucracy: anthropological perspectives

The 2019 EASA AGM and seminar took place on 28-29 October in Brussels. The seminar focused on the Anthropology of Bureaucracy/Policy. Learn more about this event - see the timetable. Minutes from the AGM will follow, but in the meantime read the AGM agenda .
Paul Clough, 1949-2019

It is with great sadness that we announce the untimely death of Paul Clough, Professor of Anthropological Sciences at the University of Malta, at the age of 70. Paul died whilst swimming close to his home in St Paul's Bay, Malta, on 25th July 2019. Read more.
EASA notes with serious concern the arrest in Iran of Professor Fariba Adelkhah

EASA requests that Professor Adelkhah, who is a French citizen, be given access to the French Consulate, and that all her rights under international law be fully respected.
EASA expresses deep concern against the planned higher education reforms of the Brazilian government

EASA has issued a statement in solidarity with the university community in Brazil against budget cuts, privatisation, and the attack on social sciences and humanities. Read more.
Sydel Silverman, 1933-2019

EASA owes a huge debt to Sydel Silverman, who passed away peacefully on March 25, 2019 surrounded by her family. Read more.
EASA statement in support of the Hungarian Academy of Sciences

EASA has issued a statement applauding the Academy's determination to protect academic freedom and independence in Hungary, while expressing concern about the wider changes the Hungarian government has both enacted and proposed in recent years aimed at institutional restructuring of the financing of research and higher education within Hungary. Read more.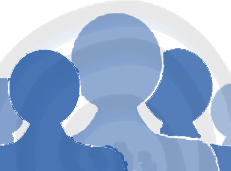 EASA's new Executive committee met in Lisbon, 11-12 February

The EASA executive committee was elected in January, and met with the old executive on 11 February in Lisbon to effect a handover. They concluded their first meeting on the 12 February. To see more about the committee click here.

EASA statement on precarious employment within academia

EASA has released a statement, coming out of two years of collaboration with the PrecAnthro Collective. Read more.
EASA statement on data governance

The European Union's General Data Protection Regulation (GDPR) came into effect on May 25. The GDPR has introduced key provisos on how data for social scientific research is to be collected, archived, and used, including how to obtain consent, how long data can be held for, or what privacy precepts should guide storage. The GDPR comes in the wake of new calls for the inclusion of "data management plans" in research proposals to funding councils. These new data governance frameworks have profound implications for anthropology. The EASA's Statement on Data Governance in Ethnographic Projects [PDF] outlines our Association's position on these important developments. The statement describes some of the core methodical and ethical practices of ethnographic research. These practices have implications for the norms and forms of data management in ethnography. We issue this statement to help ethnographers respond to current mandates for data archiving, storage, and sharing from governments, universities, and funders.
Motion on Israeli academic institutions in the Occupied Palestinian Territories - online voice emphatic

EASA members voted in an online poll in overwhelming numbers to express their solidarity with colleagues in occupied Palestinian territories: In support: 830; Not in support: 21; Abstentions: 37. Read more.
NETWORK NEWS
For Network events - look to the right sidebar on this page.
New networks