Events by the Anthropology of Food Network
Past Events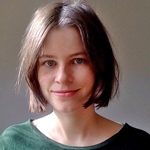 1st EASA Award for a Postgraduate Student Paper in the Anthropology of Food
We are very happy to announce the winner of the 1st EASA Award for a Postgraduate Student Paper in the Anthropology of Food: Désirée Kumpf won with the paper "What does climate change taste like? Multispecies tasting on organic tea plantations in India". Congratulations!
---
At EASA 2018 in Stockholm there were three network panels, which ranged from looking at urban food and the senses, through food futures in the context of uncertainty, to food as a means of inclusion and exclusion. There were many more individual presentations and one more panel that related to some aspects of food, thus demonstrating that studying food can indeed contribute to diverse strands of anthropology; and that anthropology of food continues to be a growing field.
---
We also had the first official meeting of the Network, which gathered more than thirty people. We got to know each other and our work. Most of the meeting was a brainstorming session about how to organise the Network and possible future activities. Besides the formal meeting, we also had an informal lunch, which gave us the opportunity for further exchanges and getting to know each other better.
---
At Milan 2016, there were four panels, two films, and 43 individual presentations, on topics ranging from a panel focused on the semiotics of raw/cooked food to another panel on the future of farming food crops. During that conference the discussions about a possible food network have begun, and the Food Network has been founded by Zofia Boni, Katharina Graf, Krista Harper and Patricia Homs at the end of 2016.
---
At the 2014 meetings in Tallinn, there was a panel, a laboratory, and 16 papers which related to some aspects of food.
---
At the 2012 EASA meetings in Nanterre, there were 11 presentations with the word "food" in the title.